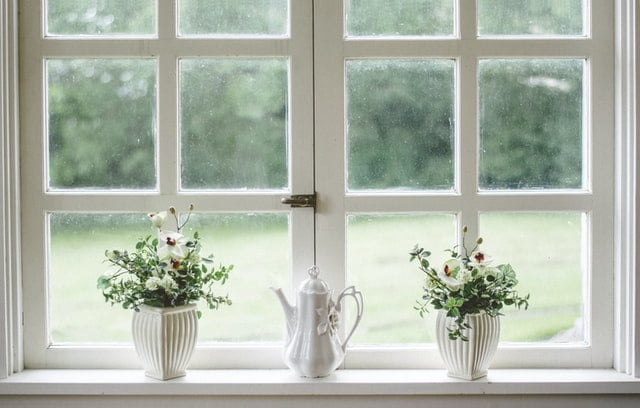 If you plan to sell your house, then first make sure it is in spotless-clean condition!
Is it hard for you to keep up with cleaning chores, furnishings, inventory, documentation, legal requirements, and decisions regarding selling? Does time seem to fly by?
Looks that sell come with a thorough pre-sale cleaning. Many improvements – from DIY projects to minor repairs can also raise the value of your property and attract potential homebuyers, but nothing beats the fresh and shiny curb appeal.
Still, don't underestimate the importance of thorough house cleaning, notes Simpy Maid (AUS)! Otherwise, you may miss out on a good profit margin. Losing money could occur because of renovations that decrease the property value, inaccurate appraisal of real estate, and so on.
At Top Window Cleaners, we learned how important it is to do an end to end cleaning of your house before you put it up for sale.
Our expert window cleaning services can turn your home into an immaculate property. Call our team for a professional tenancy cleaning treatment.
Depending on the severity of the situation, either service can be of immense help.
We deliver services throughout most London areas. But if you want to go through the process yourself, here's where to start:
Declutter The Property
Sometimes, piles of clutter become a part of your home. It may appear to be discreet and natural, but in reality, hurts the value of the property.
Buyers need to see the full potential of a house to envision themselves living there. This is why chaos is so frustrating to both prospective buyers and real estate agents.
If you want to create an environment where people feel comfortable and relaxed, put your house in perfect order:
Reduce visual clutter as much as possible;
Empty all your hangers;
Remove old magazines and newspapers.
Take down all artworks and photographs;
Get rid of old shoes.
Place old stuff in the cupboard, or throw it away;
Remove all books, toys, and other belongings.
Read: How to Maintain Your Home's Exterior
Showcase Your Bedroom & Living Room
Before your visitors arrive for an open house showing:
Leave both the bedroom and the living room clean and organised;
Declutter rooms so they don't look messy;
Free the shelves from useless whatnots;
Remove empty coffee cups;
Place phone and laptop chargers aside;
Throw away musty decorative pillows that no longer serve you.
Organise Storage Rooms to Make Space Look Bigger
Serious house-hunters always pay attention to details.
Prospect buyers appreciate main rooms being neat, but everybody checks small premises as well. So clean up and tidy pantries, closets, and any other storage rooms you have.
Remove Extra Furniture
To thrill prospects, your house should seem roomy and elegant.
Get rid of excess furniture. This includes rusty coffee tables, oversized sofas, worn-out rugs, and anything else that doesn't look good. You don't want to scare off potential buyers by showing a dirty or dingy house.
Keep Your Kitchen Spot & Stain-Free
Believe it or not, the kitchen is the most expensive room in a house, so you can't take any shortcuts. That's why a spotless-clean and inviting kitchen is the ideal way to tailor the setting, so homebuyers feel welcome and want to stay awhile!
Here is a to-do list for you:
Clean your countertops.
Get rid of unnecessary items and tuck them away in drawers and closets.
Proceed with the counters.
Use different cleaning agents for different surfaces.
Whether it is granite, marble or stainless steel, find the right way to make your countertops shine.
Wash Your Dishes
A stack of dirty dishes makes your house look less appealing, doesn't it? Wash, dry, and put away silverware before you let anyone in or take pictures. Some people might also want to check inside the dishwasher to see how big it is. Don't forget to run it in a cleaning mode as well.
Pick Out Kitchen Appliances
High-quality cooking equipment is the centrepiece of any kitchen, notes handyman Harry Knowles. It takes a lot of effort to make it shine, but that's no excuse, the tradesman adds.
Installing gleaming kitchen appliances can add significant value to your abode. An instant property valuation will give you a precise idea of what that might be.
Refrigerator clean-up, stove and oven scrubbing, and microwave cleaning are essential for your appliances to look fresh and shiny.
Printing the energy labels of each unit gives you an advantage over competitor listings. The more value you pack in your property description, the more buyers have to buy.
Mop & Sanitise Floors
Finish cleaning your kitchen with a deep floor clean-up:
Begin with a good sweep;
Disinfect the areas underneath your appliances and the corners;
Take your time for thorough deep cleaning;
Find the right treatment for the type of floor covering you have.
Bathroom Clean-up
Keeping your bathroom germ-free is mandatory. If potential buyers see a dirty toilet bowl or clogged drain, then they may deter the buying decision right away.
The following guide will help you achieve significant results in bathroom cleaning:
Deal With Mould & Mildew
Get rid of mould or mildew by using either a commercial cleaning agent or just vinegar. As for the latter, it is quite preferred by housewives worldwide.
Try it out:
Take an empty spray bottle and fill it with white vinegar.
Don't add water;
Apply the solution on the surface you need to clean up – tile grouts, shower curtain or a toilet bowl, etc.;
Let the vinegar work for over an hour
Rinse.
A smart hint: The smell of vinegar is strong and unpleasant, but 3 hours is enough for it to vanish.
Polish Shiny Faucets
Perfectly clean faucets will certainly impress homebuyers and thus increase your chance to cut a good deal.
Simple, eco-friendly method to remove grime build-ups:
Mix 3 tablespoons of baking soda and the juice of half a lemon to make a thick paste;
Apply a thick layer of this DIY cleaner on the taps, and let it sit for several hours;
Don't scrub vigorously, and use soft pads to prevent any damage.
Clear Limescale
You don't want potential buyers to notice stains on the toilet bowl or dirty mirrors, so sanitise those items before the viewings. If you don't prefer store-bought products, then rely on the tried-and-true vinegar solution:
Add a litre of undiluted white vinegar to the bottom and the sides of your toilet bowl;
Leave the mixture to do its magic for an hour or so;
Scrub away any stubborn stains and flush your toilet one last time;
Get a damp cotton rag with vinegar and gently wipe down the mirrors and all glass surfaces in your bathroom.
Now you have a squeaky clean and shiny mirror to impress your visitors.
Clean Your Boiler Inside & Out
Wiping the visible parts of your boiler is good, but cleaning it on the inside is even better. By all means, include this task in your deep clean the house checklist.
Leave Your Windows Spotless
Home sellers tend to neglect window sanitising. The truth is that crystal clean windows make the best first impression.
Professional window cleaning with purified water is a good option, or you can do it yourself:
Get a bowl and make a solution of 2 cups warm water, ½ teaspoon dish soap, and ¼ cup white vinegar. If necessary, increase the amounts;
Spray your windows with the mixture and allow it to work for 10 to 15 minutes;
Make paper balls and swirl them into circles over the windows to erase any tough stains.
Helpful guides:
Banish Household Malodours
Unpleasant odours can put off your prospects. Instead of using pricey deodorisers to cover up malodours of cigarettes, damp or pets, etc., just open the kitchen cupboard and:
Take a generous amount of soda.
Sprinkle it all over the smelly places.
Let the soda absorb the reeks for a few hours.
Clean with a vacuum cleaner.
Et voilà, your property is odourless and ready to meet home viewers!
Give Your Furnishings a Fresh Look
Freshen your furnishings with some high-end expert upholstery cleaning. Experts in the field use specialised methods like dry chem and hot water extraction cleaning along the good polish to wipe regular dust.
Assess the Complete Picture
Once you've completed your pre-sale house cleaning list, it's time to cross out one more tiny chore. Walk around your place and imagine how the viewers would see it.
Is there anything that needs rearrangement or shows poor home maintenance? Look around for anything you haven't noticed before – sneaky cobwebs or dirty vents, maybe?
The overall appearance is crucial, especially for first-time home viewings and British buyers. Double-check every part of your house to prevent any sales pitfalls.
Pre-sale Deep Cleaning, Wrap-Up
Home sales are exciting, but can also be overwhelming. Stay focused on the business aspects of selling your house, go a step further in deep cleaning and hire experts.