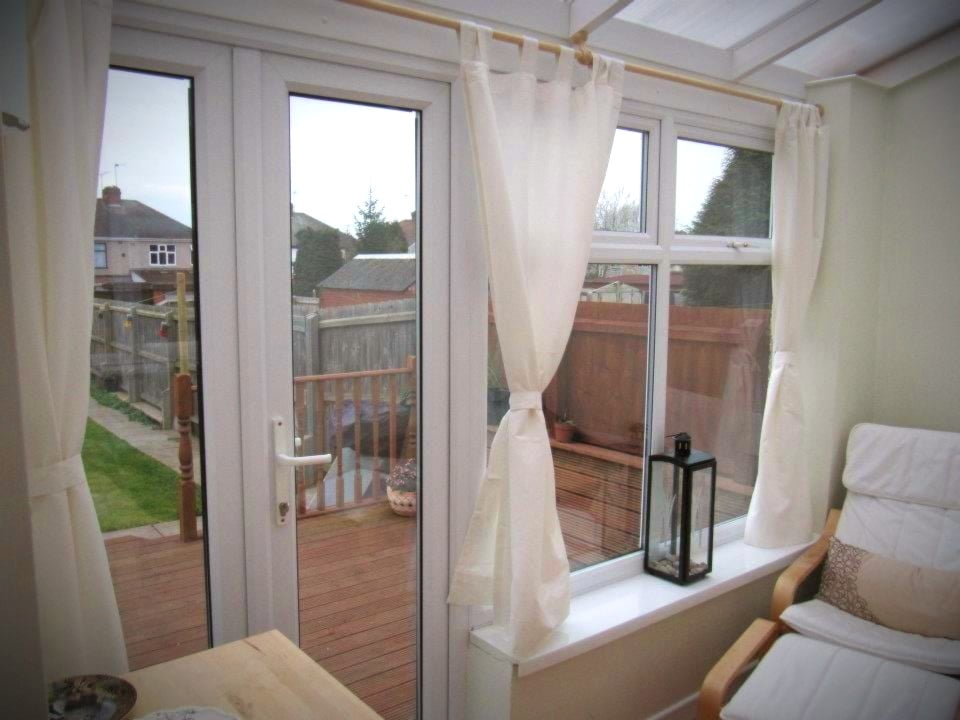 With the sunny warm days now behind our backs, most of us tend to lock and forget about our conservatories till the next summer because they can get rather chilly coming up to winter. However, a well-built and insulated conservatory can create the perfect all-year-round home retreat.
Whether you like to use the space as a dining area or living room, there are many ways you can bring a touch of autumn inside. By turning your conservatory into a welcoming autumn setting, you'll fall in love with it all over again. So instead of leaving it empty and unkempt, you'll want to get the very best out of it. Get inspired and bring a touch of fresh life and warmth to your glass room for the colder months!
How you can transform your conservatory into a cosy autumn nest?
Candle Haul
There is no better way to give your conservatory autumn feel other than lighting festive candles. This is the perfect way to bring a sense of warmth and create a relaxing atmosphere. So you have a lovely secluded space to escape to after a stressful day.
Fall scented candles are one of life's simplest pleasures. They are a beautiful way to set the mood and bring light into your room. If you're looking to add a seasonal charm, candles are a must-have home essential. It is a refined way to fill your room with a subtle aroma while still keeping it feeling cosy.
Lighting
Bringing a touch of warm lighting will create the perfect autumnal hideaway. If you're looking to blend both artificial light and natural light in your conservatory, floor and table lamps are best for allowing flexibility and comfort.
A subtle warm glow will definitely set that cosy mood and entirely transform the setting. A chandelier, decorative fairy lights and candles are attractive conservatory lighting ideas. As the days get darker during the winter, innovative lighting will help give your room a relaxing and festive atmosphere for those celebrations coming up.
Curtains & Rugs
Another way to customize your conservatory for autumn is with curtains and rugs. They are a lovely way to add style to the interior design and give your room a warm, inviting feel. Curtains offer a visually appealing addition, with a variety of materials and fittings to choose from. They can blend extremely well with the rest of your conservatory aesthetics.
If you're looking to keep the warmth in the room, curtains provide excellent insulation. For even cosier atmosphere, carpet rugs are the perfect alternative solution. Then, you won't have to step on cold floors and you'll instantly transform the space into a perfect living room where you can relax and forget the cold weather outside. Rugs make a beautiful conservatory statement, with versatile designs, including classic and contemporary. So you can add a pop of colour to brighten the space.
Furniture
To make the most of autumn, there is nothing better than giving your conservatory a fresh new design. A stylish starting point for inspiration is to give your furniture an autumnal makeover with a burst of warm colours. A blend of dark reds, dark pinks, deep greens and orange textures and patterns will bring your room to life.
By giving your furniture update with fall-inspired shades will create a sense of comfort and relaxing atmosphere. When it comes to choosing new furniture items, consider adding cushions, duvet covers, statement rugs and wallpaper designs.
Keep it Green and Clean
A good first step before turning your conservatory into a small paradise during the cold months you should spend a bit of time tidying the space and especially cleaning the conservatory roof. After the hot summer, a lot of dirt and dust would have accumulated. Don't leave the windows grimy and smeared during the winter.
Rather, take advantage of the few warm days left in the autumn to transform your conservatory into a shiny glass room and still enjoy the view outside during the autumn and winter days. It will predispose you to use all your creativity when decorating a clean and refreshed conservatory.
Also, placing a few indoor green plants and flowers will instantly bring life to the room. It will bring you closer to the garden outside your windows. That way you can create a small green space inside your home for the long gloomy days and still feel the connection with nature outside. Even better will be if you can find flowers blooming during winter or regularly have a fresh bouquet.
Why embrace autumn in your conservatory?
Adding a touch of autumn inside your conservatory is a great way to get the most out of your space. You'll enjoy your conservatory no matter the weather and it will get you right in the festive mood! Whether you are looking to use the room for relaxation or dining, autumn decorations are the perfect way to embrace the season. Fairy lights and soft coverlets are an effective way to give it a sense of warmth and style, so you can stay cosy throughout those colder and darker nights.