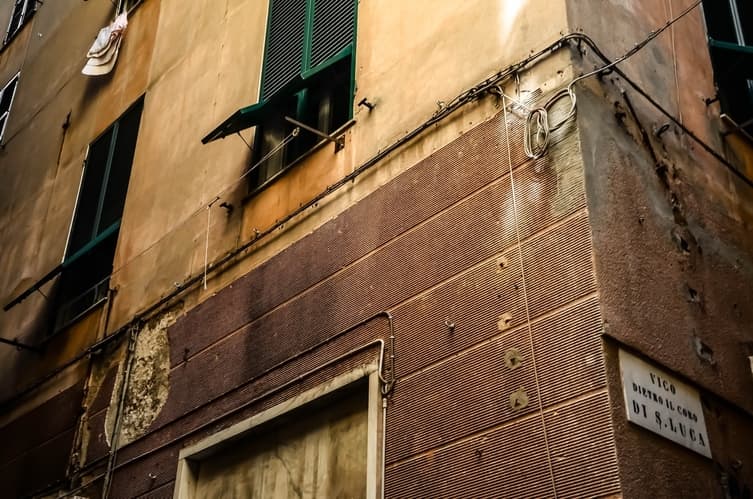 Whether it was spring, summer, autumn or winter, your home needs maintenance. As all of us are aware of many ways to make our interior pleasant, cosy and up to our taste, we tend to neglect exterior of our home simply because we know much less about how to maintain our home's exterior.
At Top Window Cleaners we know that for most of us "hard work" is what we think of first when we think about ways to keep our home nice, tidy and beautiful on the outside, but it doesn't need to be that way.
Organize your work
First, it will be a good idea to divide areas of your home's exterior into smaller units. For example, make your house sides one unit, deck and fences second unit, driveway third and so on. It is important to organize yourself as it will save you time and money too.
It is a good idea to check all your tools before you start, as it will be very inconvenient if you discover that you don't have what you need on your hands. Also, make a schedule of all the work that needs to be done and make arrangements on how to use the time you decided to spend on your work.
Make a schedule for every unit and divide your weekdays by your units. That will help you be more efficient and spend less time on your preparations.
Get a free quote from a professional window cleaning company in London!
House sides
Once you organized yourself for your work, try to make it as least stressful as possible.
If you do your exterior maintenance on a regular basis, you will find yourself doing less and less work next time this unit (or other units) is on schedule. The first time is the hardest, but it will give you a great perspective on all the things you need to do in order to keep your home's exterior in order.
You'll need to inspect the sides of your home first for any problems such as mould, mildew, cracks or things like that.
You will want to make sure that exterior of your home is as neat, gutters are clean and healthy for your family as your interior.
You could consider some kind of protection for your sides.
You can seek advice from a professional on this. But whether you decide on seeking professional's advice or work on your own, make sure that protection you decide to use is safe and easy to maintain. It is best if you can use a power wash to clean it.
Make sure you clean the sides of your home before you do your windows, as they will get dirty for sure. Your windows need cleaning from outside as well from the inside. Power wash will get useful for this as well.
Decks and fences
Your deck or porch is an important part of your home. During nice and warm weather it will be a place you'll spend much time on. Make sure that flooring is in order, no cracks or lose tiles or boards. Keep your deck or porch clean and dry, as any dampness can cause your floor to rot.
This is where a quality high-pressure washer will come very handy - it will help you maintain your deck clean and tidy and it will help you spend more time enjoying your porch. If you don't want to handle the chore yourself, it would be simply better to book a professional patio cleaning service. Make sure that your deck furniture is waterproof or remove it before washing.
Let your deck dry thoroughly and you'll be ready to get the furniture back and enjoy your rest on your nice, tidy, clean deck. As this will be an area that you will use frequently, you can think about positioning some flower pots that will match the style of your deck furniture. Power wash will come handy when dealing with your fence as well. Wash it thoroughly and when it's dry see if it needs painting.
Choose your favourite colour or choose according to the colour of your home. Keep in mind that your fence will be a part of your home exterior, so choose wisely. Before painting, check if any repairs are needed. Once you painted your fence it will need only regular maintenance.
Driveway
The driveway is a part of your home's exterior that you don't want to spend much time maintaining.
You would want to keep it simple and tidy but nice looking. If your driveway is made of concrete, check it for any cracks and try to fix it right away. A pressure washer will be your most useful tool for your driveway. It will help you spend little time doing huge work. But if you want it, you can use broom and hose as well.
The important thing is to get the job done. If your driveway is made of gravel, you can use a broom to get all the loose gravels back to your driveway and make it look tidy. If you have tile driveway you can maintain it the same as a concrete one.
Maintaining your home's exterior may look as much work, but once you decide to start with it, it will become a steady routine for you. As you go along, you will find your own work method. You will find that your satisfaction with your own work is the greatest prize for all the time and effort you put into your work.